Sampling the very best of Galtür
In the mood for a comfortable, private dining with the ones you love? Then maybe you want to share the cooking experience with your friends and family. Rattle the pots and pans together in the well-equipped kitchen of your apartment. Or you order some of your favourite food from one of the nearby restaurants with take-away service. This way you can enjoy the evening as long as you want. Stay up while the little ones are sound asleep in their beds.
And if you prefer to dine around you can choose from pure soul food, savoury homemade fare and fine toque-awarded restaurants serving culinary highlights for all foodies. Galtür and the whole Paznaun Valley become your gourmet temple. Inspiring you with dishes that make your mouth water. Experiences for all your senses. Simple, regional, phenomenal. Indulge in the wide range of flavours – just as big as your appetite.
Culinary journey through the Paznaun Valley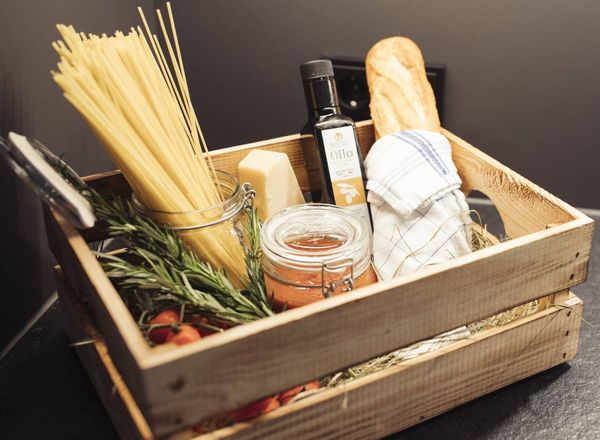 You can find the best ingredients for cooking at the local bakery or in the supermarkets of the region Galtür, Ischgl, See and Kappl. Enjoy a range of tempting dishes.